SFJH Series Grading Rotary Sieve
The grading rotary sieve plays a key role in feed pellets production. It can separate good and standard pellets from fines efficiently.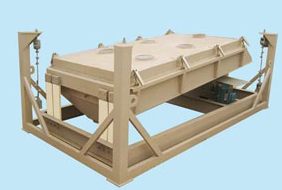 The SFJH series of grading rotary sieve uses spring instead of pulley at the end to reduce noise and enhance efficiency. It is easy to operate and maintain. Its sieves can be easily installed and changed. The grading rotary sieve can be equipped with double sieves, triple sieves, and double sieves with double feeding hoppers according to your specific requirements.
Technical Parameter
Model

80×2d

110×2d

130×2d

150×2d

Capacity(t/h)

Granules

5~8

8~12

10~15

10~15

Powder

3~6

6~8

8~13

8~13

Power(KW)

1.1

1.5

3.0

3.0

3.0