Palm oil is pressed from the pulp of the oil palm, Elaeis guineensis. Palm oil is used in a variety of food products, primarily margarine, shortening and vegetable cooking oil. Like other oils which are very high in saturated fat, palm-kernel oil is typically solid at room temperature, and it can withstand very high heat. In parts of Africa and Asia, it is commonly used cooking oil, and it can also be used in cosmetics. Many cosmetics manufacturers utilize palm-kernel oil as an inexpensive substitute for things like coconut oil and shea butter. Palm oil is used as a replacement for cocoa butter and butter fat. It is stable at the temperatures used in deep frying, and often used for dried foods.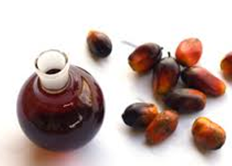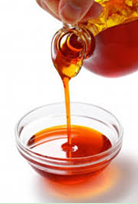 Palm Kernel Oil Pressing Machines
Large palm kernel oil press
Our large palm kernel oil processing machine is mostly used in middle-large scale oil production plant. It can be divided into two kinds: One is hot processing machine, which includes steam cooker and oil press. The steam cooker is used for oilseeds pretreatment before pressing. The other one is the cold processing machine. The advantage of this kind of machine is lower temperature when pressing the seeds. It is about 80 degree, which can protect the nutrition element in the oil.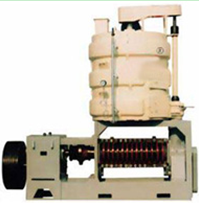 | | | | |
| --- | --- | --- | --- |
| Capacity (T/D) | Power (Kw) | Net Weight(KG) | Dimension(MM) |
| 40-60 | 50+11+4 | 9160 | 3740*1920*3843 |
Small Palm Kernel Oil Press
Our small palm kernel oil press is the screw type and composed of feeder, gearbox, pressing cage, screw shaft, and machine stand. It presses palm kernels with high efficiency and high oil output rate.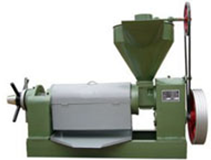 | | | | |
| --- | --- | --- | --- |
| Capacity (KG/H) | Power (KW) | Net Weight(KG) | Dimension(MM) |
| 375-500 | 15.5 | 700 | 2320*700*780 |
| 550-700 | 18.5 | 920 | 2020*700*780 |
Palm Kernel Oil Refining Plant
Palm kernel oil is composed mainly of glycerides and, like other oils in their crude form may consist of small and variable portions of non-glyceride components as well.
In order to render palm kernel oil to the edible form, some of these non-glycerides need to be either removed or to reduced to an acceptable level. Therefore, the purpose of refining palm kernel oil is to convert the crude palm kernel oil to quality edible oil by removing objectionable impurities to the desired levels in the most efficient manner. And palm kernel oil refining plant is pretty important in the palm oil production.