Alfalfa is one of the most common plants in parks, gardens, lawns and other fields. It grows very fast, and contains a lot of nutrition when used as animal feed. When used as fuel, alfalfa should be dried enough.
Alfalfa pellets release much long-lasting energy and less smoke. And their ash after burning can be used as fertilizers. Besides, alfalfa pellets can also be used as animals' feed.

Alfalfa Pellet Machine
Our alfalfa pellet machine is specially designed for making alfalfa pellets as energy. As alfalfa is one kind of biomass materials, alfalfa pellets are clean, green, economical and renewable energy. They release less harmful gas and greenhouse less than the traditional fuel.
Our alfalfa pellet machines have won CE and ISO9000 certifications together with our customers' satisfaction. They have been exported to many countries and won good reputations worldwide. All o four pellet machines can be customized according to our customers' specific needs.
Below are our diesel engine alfalfa pellet machine and electric motor alfalfa pellet making machine.
Diesel engine alfalfa pellet making machine

Electric motor alfalfa pellet making machine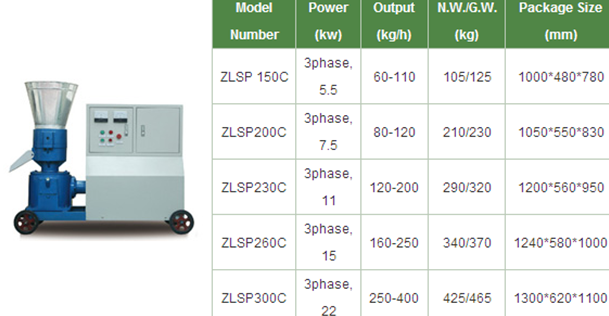 How to choose a suitable alfalfa pellet making machine?
1. Make sure the hourly or daily output capacity of alfalfa pellet making machine fits your need.
2. Ensure the alfalfa's moisture content is around 15%.
3. After the two processes above, the alfalfa need to be shattered into powders, usually with a hammer mill or crusher.
4. Then the well-prepared alfalfa is ready for pelletizing in the alfalfa pellet making machine.