FMFG (Q) Series Roller Mill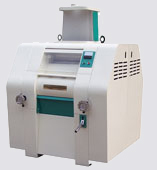 Roller mill is the main equipment for milling section in flour mills. It mainly depends on a pair of differential transmission and relative rotation rollers to break wheat and separate endosperm from wheat bran, and then grind endosperm into flour.
Features:
Four rollers distributing horizontally to balance the mill's internal force
Double feeding rollers, four different kinds of rotator speeds and seven flute types to make sure high feeding accuracy.
Advanced teeth-shaped belt, transmission with low noise
Totally enclosed housing with good appearance
FQFD Series Purifier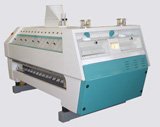 FQFD series purifier is widely used in purifying and grading semolina, middling in semolina and flourmills. It is composed of two independent sieve-decks, each with three ranges of double superimposed sieves. It has many advantages like: advanced design, compact structure, easy operation, convenient maintenance and long service life.
FSFG Series Plan Sifter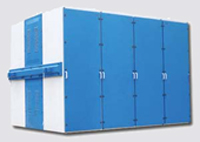 FSFG series plan sifter plays a key role in wheat flourmill. It has various sieves to meet the grading requirement of products with different sizes. It is composed of three sections: a central driven unit and two lateral cabins housing the sifting channels. It enjoys excellent output performance.
FSFJ Series Double Bin Sifter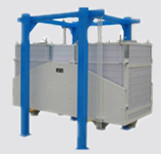 FSFJ series double bin sifter is alternative in flourmill. It is used to separate the materials from miller, grade the materials, and extract pure flour. It enjoys flexible screen allocation, complete grinding, high efficiency, and smooth running.
FSJZ Series Punchy Flour Loosener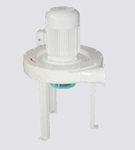 FSJZ series punchy flour loosener is used in the reduction system to improve flour's quality. Its rotor is tested by dynamic balance and the striking column is made of top-quality material to ensure its strength and wear-resistance.
FFPS Series Bran Brushing Machine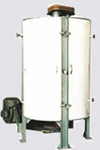 FFPS series bran brushing machine is widely used to clean off the flour from the wheat bran and improve flour output rate without crashing the bran.
FFPD Series Bran Brusher

It has a wide application in removing and extracting the flour sticking on the bran. It has many advantages like: compact structure, smooth running, low noise, low power consumption, easy operation, low power consumption, and long service life.