As a professional Chinese manufacturer and supplier of biomass briquette making machines, our products have all won CE and ISO9000 certifications. GCBC series biomass briquette makers are high-quality and advanced in both appearance and structure. Its design is based on 6 years research and manufacturing experience. Only when the input capacity exceeds 1000 tons does the Inner Former need change.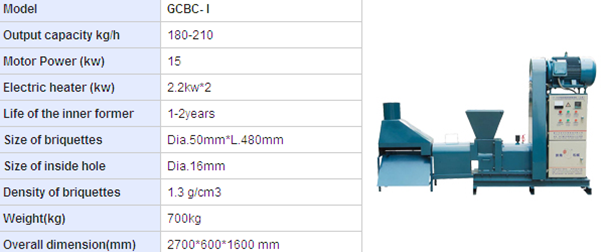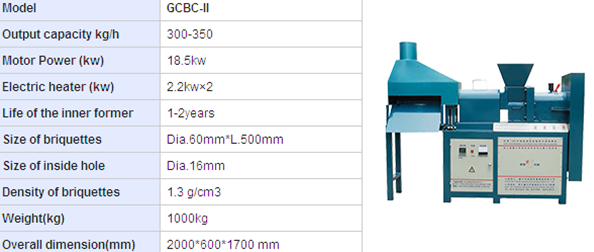 Screw Shaft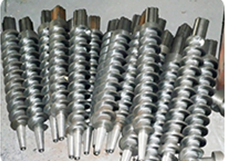 Our machines adopt the durable material (high hardness alloy steel) as shaft. Our screw shaft is manufactured with a milling machine which guarantees that the distance between every screw is the same, and the angle of every screw is the same.
Inner Former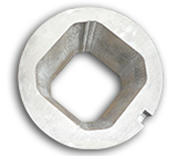 Our inner former can be used for 1-2 years. The former is made from a whole steel bar through a water jet cutting system so that the inner face is smooth. Therefore, it'll be easier to form and save energy. And the finished produces such as sawdust briquettes are smooth, too. It consists of two parts and you only need to change only the key part when it is worn.
Heating Section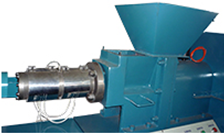 Our heating section has two heat collars that are made from thick copper wires and ceramic inside.
Lubricating System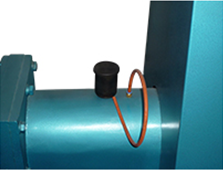 The gear box is equipped with lubricating system. What's more, our briquette machine is designed with an exhaust function which can help maintain consistent air pressure.
Auto Cutting System
It's a simple piece of equipment composed of two steel plates. The briquettes can be automatically cut in uniformed lengths.