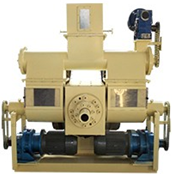 As a professional manufacturer and supplier of biomass material processing machines, our stamping briquette making machine is highly efficient in making both biomass pellets and briquettes. It has been exported to many countries all around the world, and won satisfaction of our customers both domestic and abroad.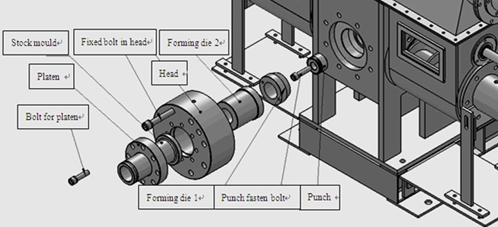 This stamping briquette making machine can make both biomass pellets and large biomass briquettes: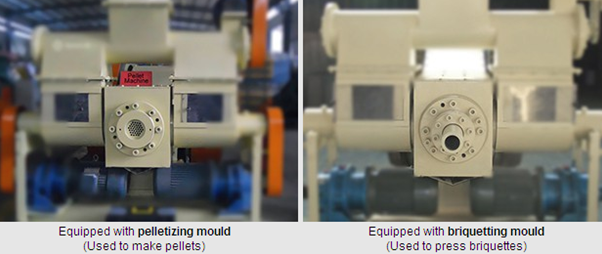 Specifications of Stamping Briquette Making Machine

Model

Output (kg/h)

Main Engine Size (mm)

Weight
(kg)

Total Power (kw)

Finished Fuel Rod's Diameter (mm)

GC-MBP-500

500

3200*1500*1500

4000

35

φ50

GC-MBP-1000

1000

3400*2000*1800

7000

61.5

φ70/φ30/φ22/φ10/φ8
Production of Moulds with Different Pore Size
Mould (Pore Size)

8mm

10mm

22mm

30mm

70mm

Hole Number

61

37

7

4

1

capacity (kg)

(Material is sawdust with moisture15%)

950 kg

900 kg

820 kg

880 kg

1200 kg
Our stamping briquette making machine is highly automatic, easy to operate and convenient to maintain. It is equipped with both automatic conveyor and automatic feeding. It has low power consumption, and diesel engine is also available. Its productivity can reach 1-1.2 ton/h.
Compatible Raw Materials
Various kinds of crop straws, cotton stalks, corn stalks, soybean straw, sorghum stalks, millet stalks, rice husks, peanut shells, etc.
Wood fiber materials: wood shavings, bagasse, pomace, pulp sludge, pasture, bark, bamboo shavings, sawdust, leather scraps, etc. All these above materials can be used to make fuel briquettes (fireplace fuel, boiler fuel, biomass power plant fuel, etc).

This machine adopts electric heating device and has no clogging problems. Its stamping speed reaches 300 times per minute. It also has long service life, high quality and competitive price.